Do you love grilling and surprising your family with culinary delights? Break away from the usual and explore new highlights. Typically, sausages, steaks, pork belly, and occasionally skewers find their way onto the grill. But there's so much more to explore! In addition to vegan treats and plenty of vegetables, burgers are a great addition. And not just any burger – try one with Cheddar cheese for a gourmet experience!
The Grilled Burger – A Delight with Cheddar

Are there people who don't like burgers? Probably not, as burgers can be prepared in countless variations. Classic with mayo and ketchup for the kids, exotic with avocado and pineapple for gourmets, or rich and delicious with Kerrygold Cheddar for the best flavor.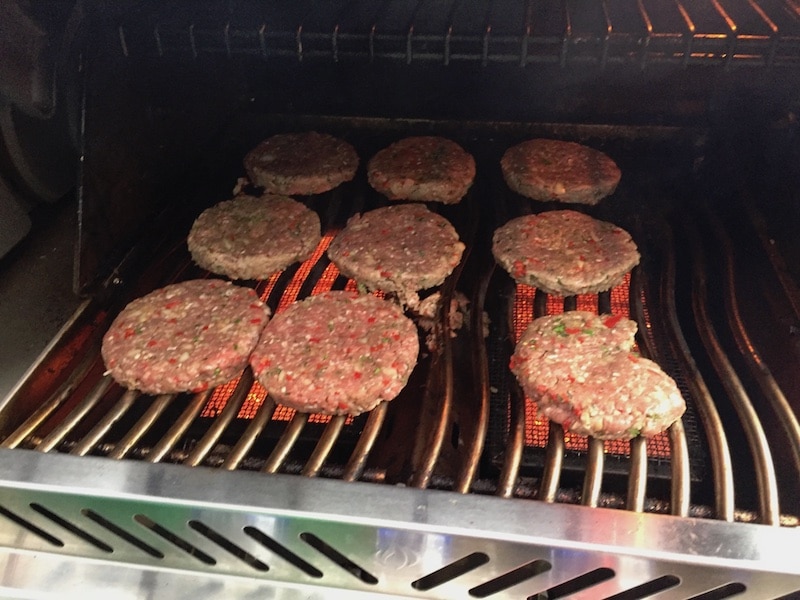 The Kerrygold brand is synonymous with "best butter" for many, but the production of Cheddar cheese is another essential aspect. Cheddar is one of the most versatile cheeses, suitable for salads, sandwiches, and with optimal melting properties, it becomes a highlight on a grilled burger, spreading its delicious flavor for all gourmets to enjoy.
And why Kerrygold Cheddar? It's the small, family-run farms with lush green Irish pastures that contribute to its uniqueness. Animal products from Kerrygold come with the assurance of ethical farming practices. You can taste it in the burger when the Cheddar gently drips down the sides. Kerrygold products are available at any well-stocked grocery store.
Our Coolest Burger Recipes:
Burger with Paprika-Mango Chutney and Cheddar
Cheddar Burger with Onion-Apple-Chili Chutney
Cheddar Burger with Cranberries
Grilled Cheeseburger with Pineapple
Bacon and Fried Egg Burger with Cheddar
Grilled Fruit – A Must-Try!

While grilling vegetables has become commonplace, fruits can be equally delightful on the grill. When fruits are grilled, they make for a delicious dessert or even a main course. Say goodbye to neglecting sweet treats; here are the coolest fruits that should not be missing from your grill: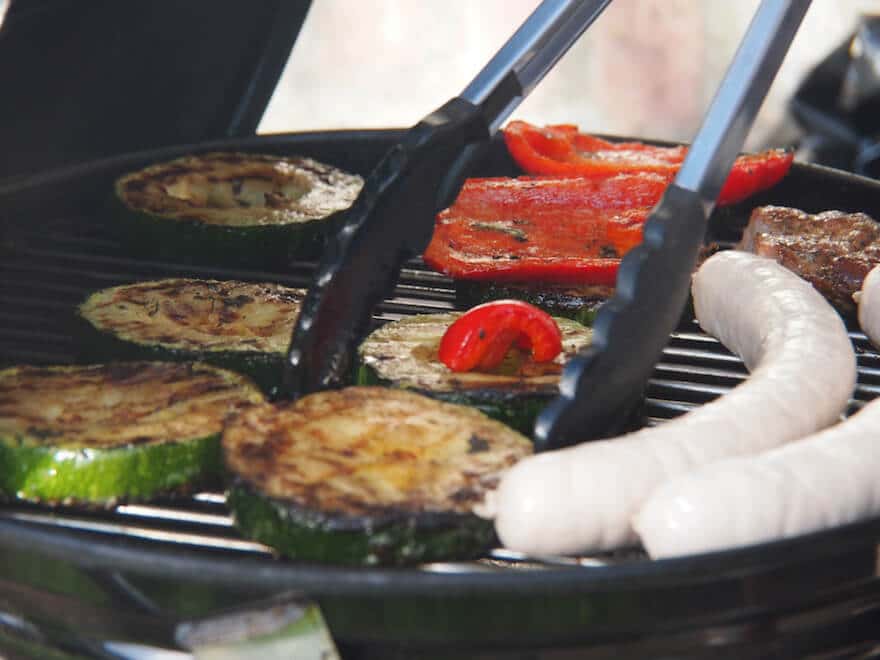 Banana: Inspired by Asian cuisine, try grilled bananas. Leave them in the skin while grilling, and once the skin turns dark brown, take the banana off. Serve with a drizzle of chocolate sauce or a scoop of vanilla ice cream.
Pineapple: Whether it's a topic of debate on Hawaiian pizza or not, pineapple is a must on your grill. Grill pineapple slices on both sides and let a slice of Kerrygold Cheddar melt over them. Pair it with fresh white bread or steak for a perfect indulgence.
Watermelon: The beloved watermelon, juicy and delicious on the grill. Combine it with cheese, either Cheddar or Feta, for a refreshing treat. A highlight: Watermelon and cheese skewers grilled for five minutes, loved by every watermelon fan.
Marinades and Salad Dressings – Something Different

Besides meat and the right equipment, marinades for grilling and salads are essential. Bring variety by tweaking traditional recipes. Is your potato or pasta salad typically served with a heavy vinegar-oil-mayo dressing from Grandma's recipe? How about trying a lighter summer version?
Yogurt Dressing: A popular choice, but you can go even more exotic. Transform your pasta salad with a honey-mustard dressing for a sweet touch, complemented by mandarins and pineapples. For an Italian twist, use pesto to create a tasty salad sauce. A classic American BBQ side is fresh coleslaw with a dash of lemon juice and homemade mayonnaise.
Mango-Yogurt Marinade: Instead of the usual paprika and beer marinade for steaks, try a sweet and savory mango-yogurt marinade. For poultry, a marinade with ginger, onions, and pineapple is a real highlight. Top it off with a slice of melting Cheddar.
Conclusion: Grilling is More Diverse Than You Think

When you think of grilling, the first images that come to mind might be bread, sausages, and steak. However, there's much more variety to explore if you're open to experimenting. Cheese is an indispensable part of most grill enthusiasts' repertoires, serving as a topping for fruit, vegetables, and even your favorite steak, adding that extra burst of flavor!